The Best Ever Nike Air Max
The sneaker game changed when Nike launched the first Air Max 34 years ago. Why was it so special? What is Nike Air Max technology? The thing that makes it so great is the non-collapsible sneaker cushioning that has pressurized air in a bubble.
Who developed this?
Mr. Frank Rudy, a Nasa aeronautical engineer, designed the Air sole which offers the wearer a springy foundation. The Air sole bounces back into shape after each hop, step and jump. This is great because it decreases the chances of getting shock-related injury, this is done by reducing the muscular energy that is taken to move.
The debut of the Air was by Air Tailwind in 1979, by the mid 80's everyone was talking about the new Air. They blew up so much that they were worn by everyone everywhere. Nike had to go all the way, and in 1987 they took a step forward.
The Air max came to be in Paris, at the Pompidou Centre. Mr. Tinker Hatfield, the sneaker designer. He had to design a sneaker with "Max Air" for a more effective cushioned sole. He then soon came up with Air Max 1. The shoe released on 26th march, 1987. It didn't take long for these dope kicks to become popular. Then came the Air Max Light, they realized the Air Max II in 1989. In 1990s came the Air Max 97 and Air Max Plus, hence the hype began.
Let's talk about today, Nike Air Max Day, this day was established in 2014, This is the release date of the original Air Max 1's. Nike celebrates this by releasing one new and one retro Air Max model. Let discuss the most loved Air Max's of all time.
Air Max 97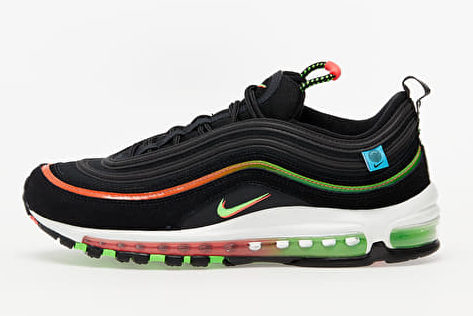 The Air Max 97 was designed by Mr. Christian Tesser. This shoe was according to the likings of the late 90s. Mr Fabian Gorsler says, "Italy, especially, adopted the sneaker on its streets, hence why it was quickly certified a sneaker icon over there." These can simply be paired up with jeans and a tee. People rocked them in the 90s but they can easily be born even now. They are hip.
Air Max 180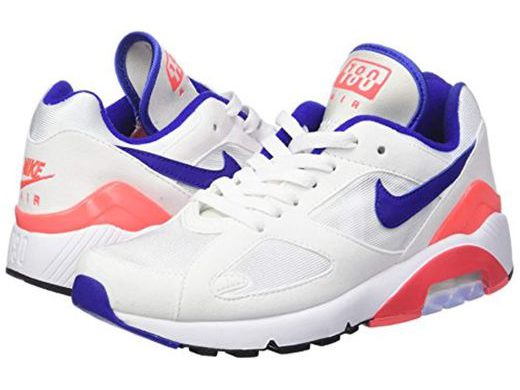 These shoes were released in 1991, the Air Max 180, blew up instantly as it could be rocked with almost anything. Mr Erick de Vera says, "My favourite part is the exposed air bubble unit. I love how the air bubble appears bonded with the translucent polyurethane outsole. You simply can't go wrong with this classic." If worn now, these will have people asking you where to get them.
Air Max 95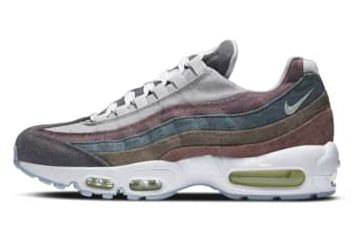 Nike Air Max 95 is a perfect mix of comfort with head-turning style. The colors are absolutely amazing, bold, and eye catching. There is a little heel and in the forefoot cushions that make walking easy. Mr. joss Long says, They were immensely ahead of their time, For me, it's a bit of a when-two-worlds-collide moment"
Air Max 1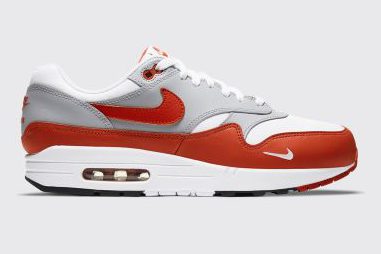 The Perfect blend of Street fashion and sports. The Nike Air Max 1 brings back the design that has reigned since 1987. Bringing back the classics with a little bit of fresh colours and exposed stitching. Mr Michael Allen, a sneaker collector says, "It's an all-round fantastic silhouette because it's comfortable, durable and goes with everything,"
Air Max Plus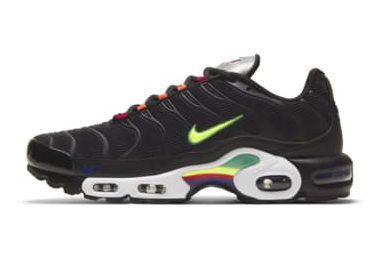 This bring some edge to your shoes, Comfortable and street style, perfect for your daily wear. The blend of DNA of Air Max, the materials and colours from other '90s icons. The technology has advanced in 1998. Mr Jack Henderson, founder of menswear's ultimate mood board says, "I love that it's a classic chunky sneaker with a greater longevity than any high-fashion kick."
If you read through this article then the chances are that you are a Nike fan too. Which one of these did you love the most? Have you ever worn any of these, if you have do let us know in the comments below.