The age difference between Hollywood couples will surprise you.
It always surprises me that a lot of people still find it unusual to see a couple with a significant other who is older or younger, by a huge age gap. Haven't they heard that love knows no boundaries. Talking of such celebrity couples, they face social media backlash but that doesn't stop these love birds. Celebrities never shy away from sharing their feelings about their relationship. The stereotypes will never end, but then again who are we to tell them how and who they should live with. The gap of even 30 years doesn't affect them, they're still going strong.
Here is a list of celebs who've been open about the age gap in their relationship.
Florence Pugh and Zach Braff
Age difference — 21 years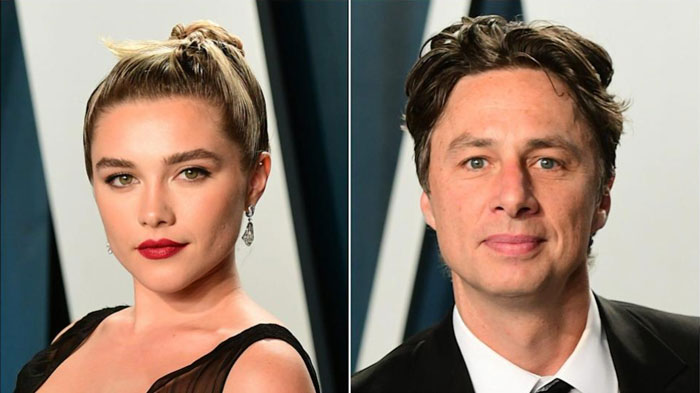 When Florence Pugh's boyfriend Zach Braff commented on one of her posts from 2019 with a princess emoji, an Instagram user replied, "You're 44 years old." Pugh gave a befitting reply to the troll "and yet he got it." Pugh is very responsive to criticism and isn't afraid to fight for her love. She then posted a video in which she said, "I am 24 years old. I do not need you to tell me who I should and should not love. And I would never in my life, ever, ever, tell anyone who they can and cannot love. It is not your place and really, it has nothing to do with you."
Well, she's got a very mature mind for a 24 years old. Another example of how age really doesn't matter. You go girl!
Sarah Paulson and Holland Taylor
Age difference — 32 years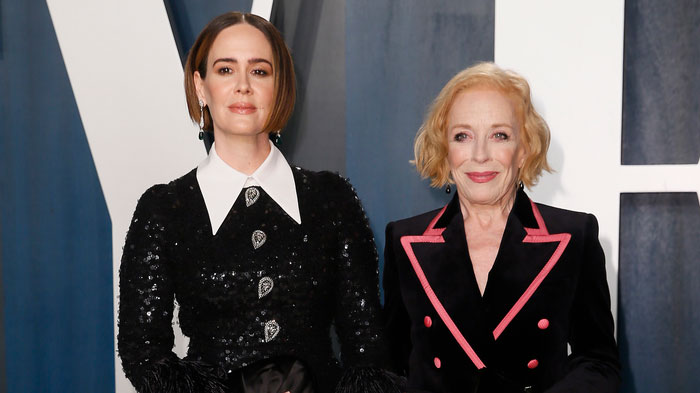 After several rumors of the two being together, both Sarah and Holland confirmed their relationship in 2016. Sarah said, "What I can say absolutely is that I am in love, and that person happens to be Holland Taylor." She also talked about the benefits of the age gap, "There's a poignancy to being with someone older. I think there's a greater appreciation of time and what you have together and what's important, and it can make the little things seem very small."
In 2020, Taylor said that Sarah is brave to be with her. She said, "A big age span is a challenge to any relationship. And she's just very brave. She's very brave and she is very truthful and she's going to live her truth. And so I basically am following her lead and I'm blessed."
Blake Lively and Ryan Reynolds
Age difference — 11 years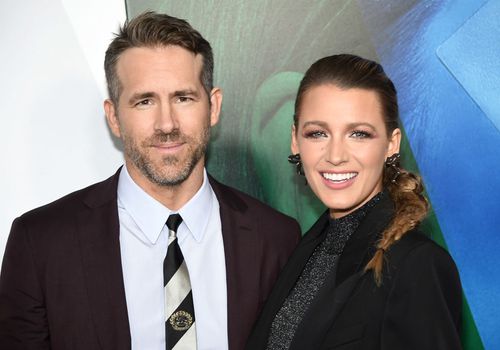 Not a lot of people would know that Reynolds is actually 11 years older than Lively. The couple is loved by everyone because of their humor and sincerity. They met on the sets of Green Lantern in 2010, eventually fell in love and got married. Although Reynolds was still married to Scarlett Johansson at that time their marriage fell apart in 2012. Both Ryan and Blake got married and have 3 beautiful kids now.
Harrison Ford and Calista Flockhart
Age difference — 22 years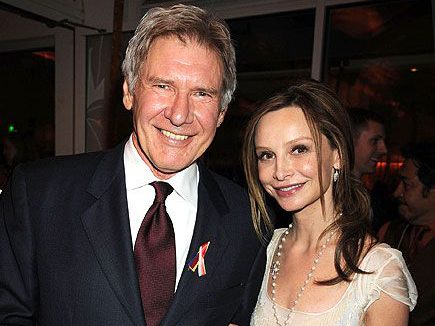 Ford, before meeting Flockhart had already been married twice. After 8 years of courtship, they decided that they wanted to live together and got married in 2010. They have an adopted son Liam. "It doesn't faze me, Sometimes I even say, 'Wow, I keep forgetting that he's [22] years older than me.' It doesn't factor into our relationship at all," Calista told Hello! Magazine in 2003.
Leila George and Sean Penn
Age difference — 32 years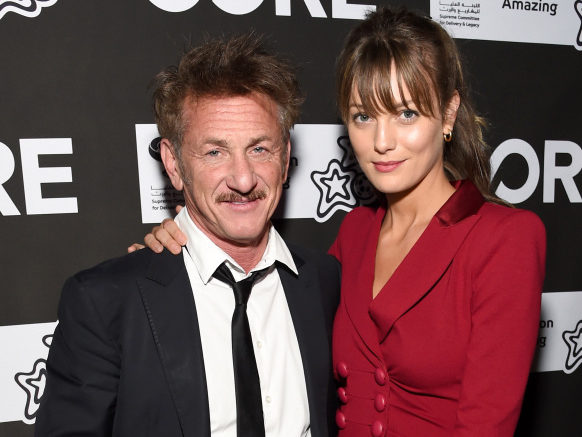 Sean Penn had already been married twice before meeting Leila. He was married to Madonna and Robin Wright. They started dating in 2016 and eventually tied the knot in June 2020.
Sam and Aaron Taylor-Johnson
Age difference — 23 years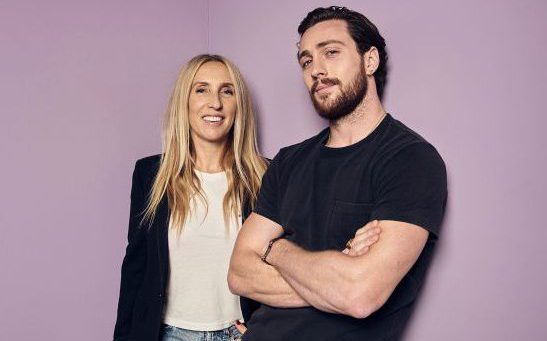 Aaron and Sam met on the sets Nowhere Boy, Sam was the director of the show. Aaron was 19 then and sam was 42. They got engaged and they got married in 2012. They now have two daughters: Romy Hero and Wylda Rae. Johnson says that, "I'm an old soul and she's a young soul, we don't see an age gap, we just see each other." He also mentioned that he has never felt the age difference.
Bruce Willis and Emma Heming
Age difference — 23 years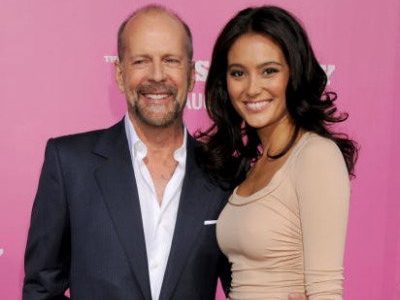 After Bruce's failed marriage with Demi Moore and several other short-term relationships, he finally fell for the British actress and photo model Emma Heming. They eventually got married in 2009, They had their first daughter in 2012, Mabel and then 2 years later, they had their second child together — another girl named Evelyn Penn.
Alejandra Silva and Richard Gere
Age difference — 34 years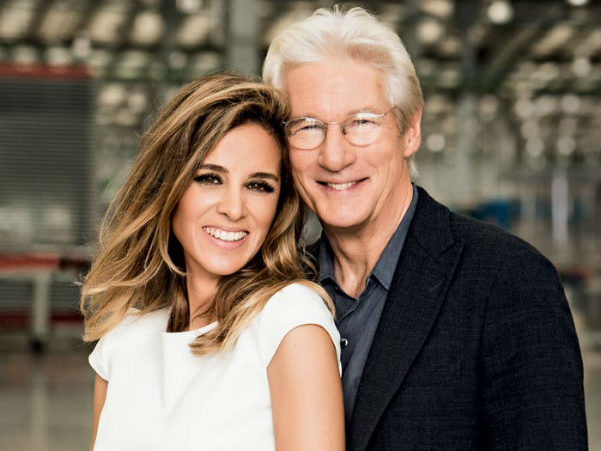 Richard Gere, the actor of the hit movies, Pretty Woman and Runaway Bride, almost all of us must've had a crush on him growing up. He met his future wife thanks to a mutual friend. They met when Alejandra Silva was about to have a divorce from her first husband. They got married after 3 years of dating. As of now, the actor is 72 and his wife is only 38. They also have a 2 years old son together named Alexander.
Sandro Kopp and Tilda Swinton
Age difference — 18 years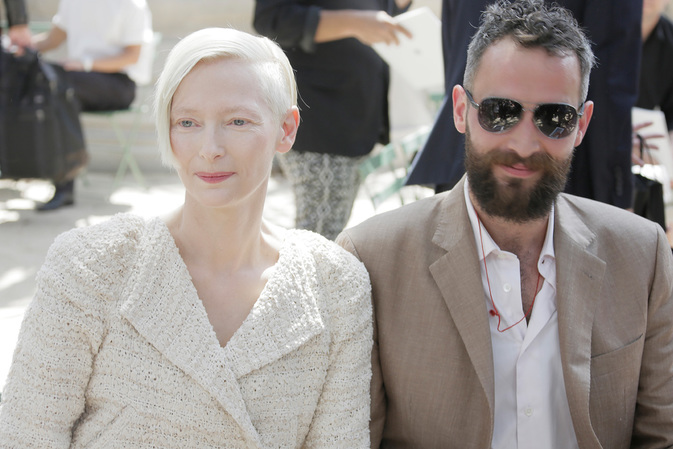 Tilda Swinton, a British actress, and Sandro, an artist from New Zealand, met on the set of The Chronicles of Narnia: The Lion, the Witch and the Wardrobe, movies that almost everyone has seen. The age difference was never an issue for them as they are happy together. They have been together for almost 16 years nows.
Priyanka Chopra and Nick Jonas
Age difference: 10 years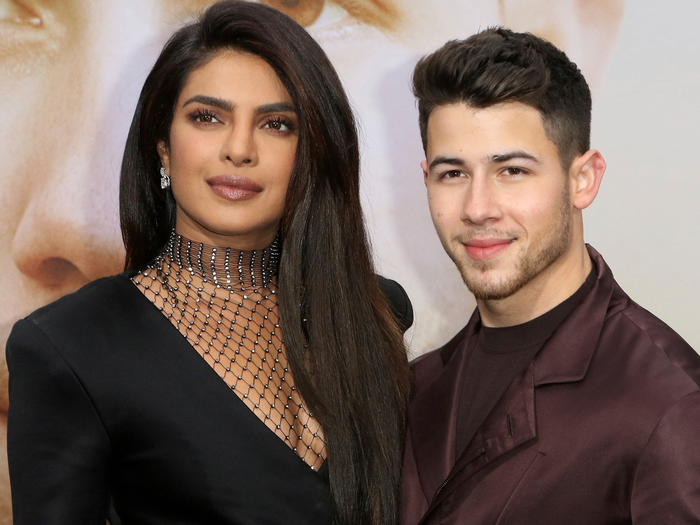 In an interview with InStyle magazine, Priyanka Chopra said that she faces a lot of criticism regarding the age difference between her and her husband Nick. To which she responds, "People gave us a lot of sh** about that and still do, I find it really amazing when you flip it and the guy is older, no one cares and actually people like it." They have been married since December 2018.
Hayley Roberts and David Hasselhoff
Age difference: 27 years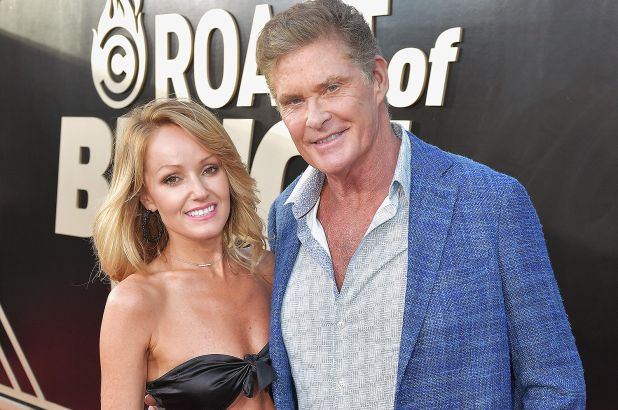 David Hasselhoff and Hayley Roberts dated for almost seven years and then got married in 2018. The 68-year-old took his time to agree to the idea of getting married to someone who was 27 years younger. He says, "For the longest time I didn't think it was right to marry Hayley as I was so much older and I didn't want to take away the fun and the youth and the excitement of growing old together and having children. I've realized how much I love Hayley and how much we've become part of each other's life."
It's amazing to see people find love, no matter how much people criticize them, they've come out strong. When we are already breaking the barriers of religion, region and race then why should age be treated any differently? Age is merely a number. Which of these celebrities did you not know about? Let us know your views on age gaps in the comments below.