Things to do as a couple when home alone
Staying at home with your significant other, without getting bored doing the usual things, might not always be easy. Sometimes you just don't know what to do if not to binge on Netflix (or any other streaming platform). It may be hard to enjoy companionship when confined within the four walls but with a bit of thoughtfulness, you can beat the mundane. There are several things to do as a couple that are more enjoyable with your significant other than just being a couch potato.
Here are a few things that you can do with your partner to enjoy your time together and strengthen your bond.
1.Break a sweat together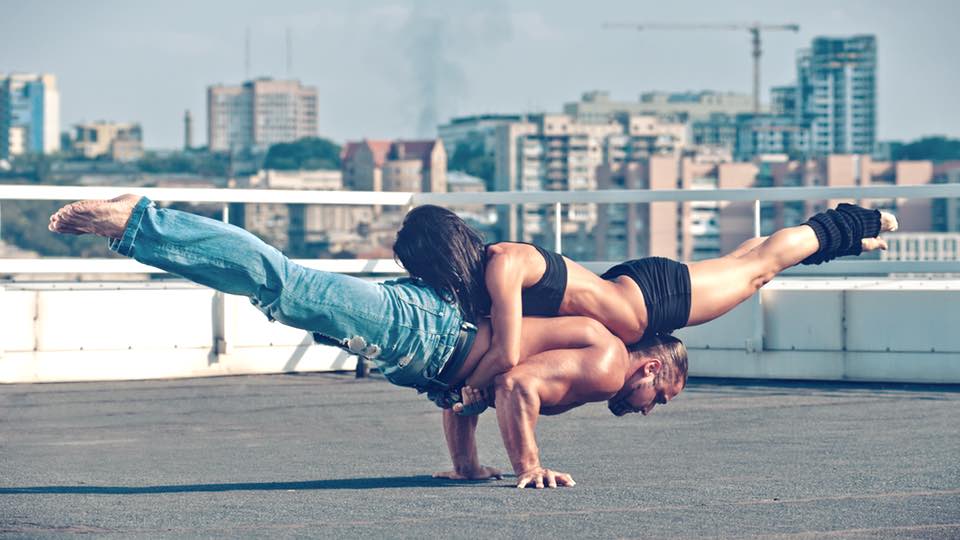 Nothing beats working out together. You get to motivate each other, do some high-intensity interval training (HITT workout), follow YouTube videos, or maybe even jump around the room. A couple-workout is a great way to make exercising fun as well as feel good about yourself afterward and sleep better. Couples who workout together are known to have a stronger bond.
2. Listen instead of watching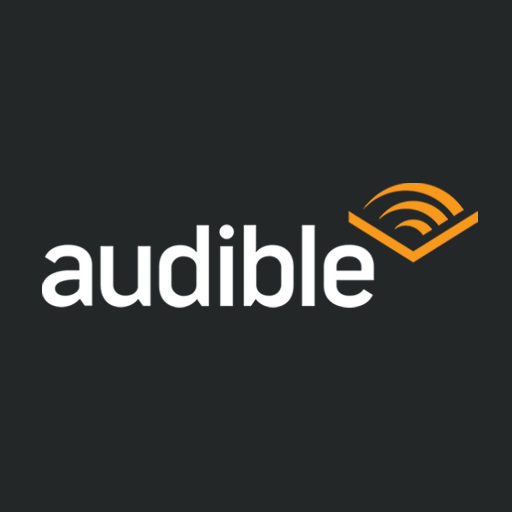 Music has the power to influence your emotions. From romance, singing along loudly, just sipping a cup of coffee with light background music to shaking your leg together, music has the power to make you fall in love again and again. Instead of turning on the TV, you could listen to music or even listen to podcasts or ebooks if you are too lazy to read.
Give a break to the screen, open up Audible or YouTube or Spotify and look at your partner instead of a screen. Pick a genre to the liking of both of you and binge listen to it. Couples who sing along the songs together enjoy their time more than those who cuddle on a couch watching TV.
3. BONFIRE?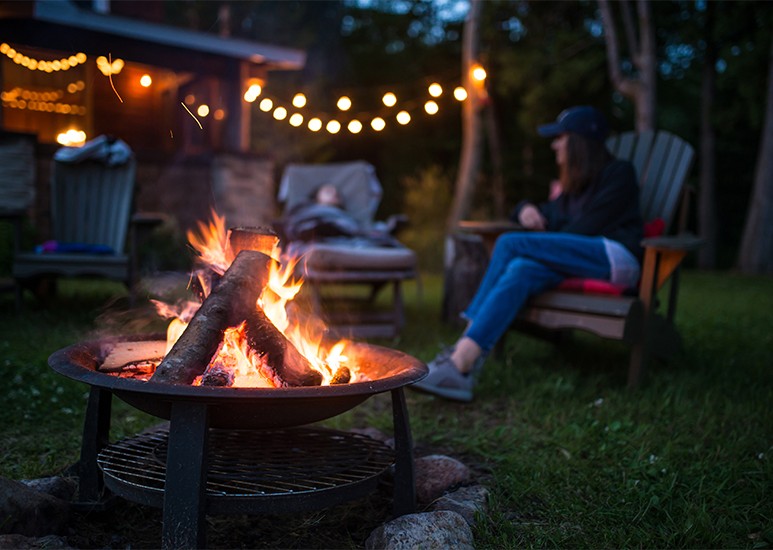 Have a backyard? A mini garden? Do a little bonfire, get a packet of marsh-mellows and other munchies and enjoy. This works best during cold nights. You may just have the best conversations while sitting at a bonfire. Fireside candid chats can rejuvenate your relationship.
4. Get competitive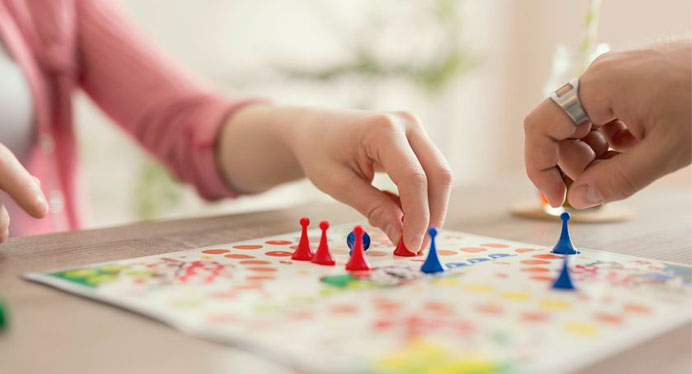 For those who don't back down without a fight, playing a game together would be fun. It doesn't matter whether it is online or a board game as long as you both enjoy it together. Playing games together is akin to working out together with the only difference being that her you are indulged in a mental workout.
If you want some ideas, you may try board games, online games, crosswords, sudoku, chess, checkers, cards, foosball, or even beer pong over the weekend. Trust me, it will be worth it.
5. Play Party Qs.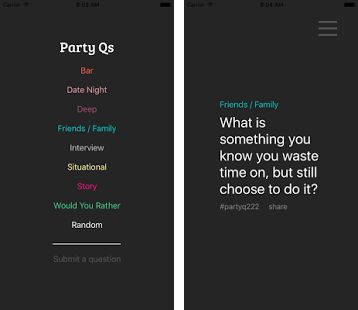 We learn something new every day, but with Netflix and other websites, we have stopped learning about one another, not intentionally but it does happen. Asking questions can always be hard, but there is an app called Party Q's with over 350 interesting, personality-driven questions, including the category Date Night. It is worth a try, needless to say, there is a high chance that you will get hooked on it.
6. Reflect.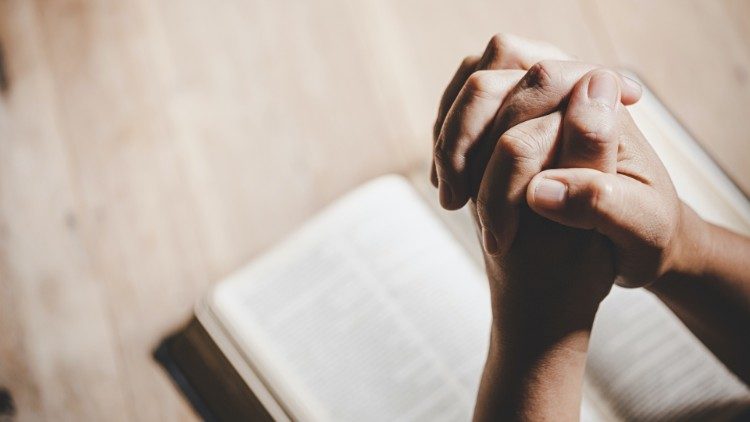 It is important to take out time and reflect on the day, be thankful, and think about other people. For those who are religious, pray together. A couple that prays together, stays together, as it were.
7. Go for a night walk.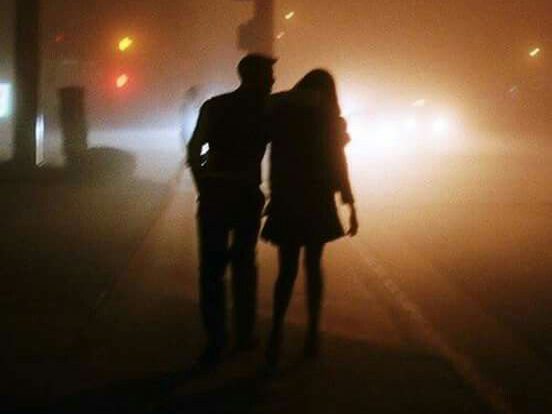 A night walk is a great time to talk, hold hands, and just relax together without having gone too far from home. Definitely worth the while, also it may even help with digestion.
8. Cook together or for your partner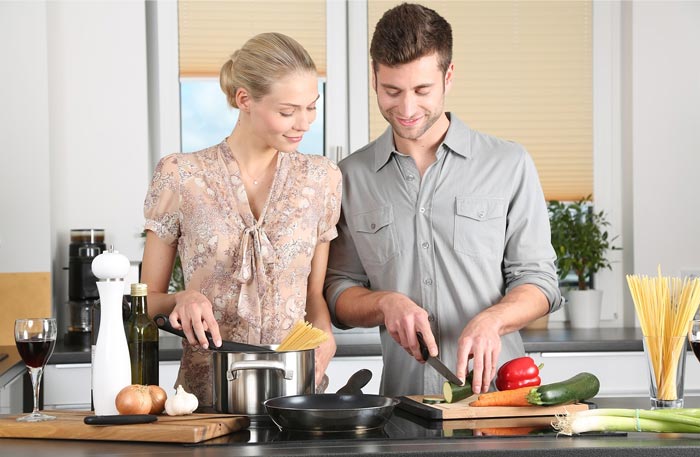 This one is the most satisfying experience that also ends with a good taste in your mouth. Cooking something special together can be a lot more fun than what you can imagine. The whole experience from picking ingredients to garnishing and serving can be very memorable. To be honest, it doesn't matter how the food tastes, it is the thought, effort and love that has gone in preparing the dish that counts
There are several other things that can be done, instead of just binge-watching Netflix because you will eventually get bored of Netflix also. These fun activities will not only strengthen your relationship but will also help you grow your love for each other. Try these out to bring back that spark in your relationship. If you liked this post, then do let us know in the comments below.